History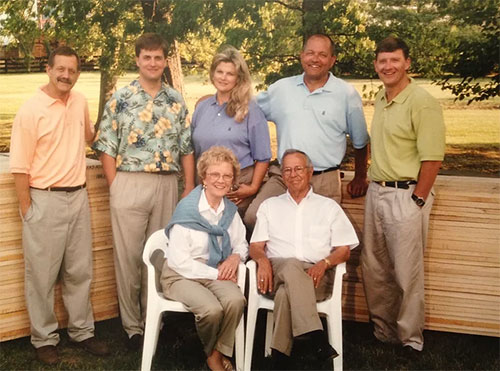 Harold White Lumber, Inc. in Morehead, Kentucky represents an American small business success story. Harold White began Harold White Lumber, Inc. in 1968 with four employees, one truck, and one forklift. He primarily bought lumber from smaller sawmills in the region and prepared it for shipment to the domestic furniture market. At that time, most of the lumber was shipped to the Carolina furniture belt. As the demand for his lumber began to exceed what he was able to purchase, Harold found it necessary to install a sawmill to supplement his supply. Not long after the installation of the original circle sawmill, the lumber industry experienced a severe recession. Domestic furniture production came to a virtual stand-still.
Consequently, many lumber companies went out of business. As a result of this recession and Harold's dependence on the Carolina furniture markets, he saw the need for diversification. It was at this time that Harold had the foresight to see the important role that the export markets would play in the lumber industry. In 1979, Harold constructed his first set of dry kilns. This also enabled the company to enter the export markets with kiln dried lumber. To the best of his knowledge, Harold was the first person in Eastern Kentucky to begin such an endeavor. Since 1978, the company's Export sales have grown to 60% of company's sales. After developing an export market into Europe, a state-of-the-art high-tech band mill was installed. This was the first phase of a two-phase, multimillion-dollar expansion and it is currently one of the most modern band mill facilities in the Eastern United States.
The companies' employment has also grown from the original four to 100 full time employees and approximately 115 indirect related jobs. To keep up with Harold's ongoing efforts to continually improve and diversify his operation, In 1989, Harold White Millworks, Inc. was established to meet the needs of customers looking for value-added products such as dimensional wood, moulding, paneling, and flooring. Harold White Millworks, Inc. has now grown to be a leader and one of the largest suppliers in the region for quality moulding and millwork. Built on vision, focus, and innovation HWL and HWM continues to strive for excellence day in and day out. Providing quality products and superior value for our customers has fueled our vision for the future, creating a more prosperous wood products industry.